Our dev team isn't only the best at coding​
Our devs are the best, but they wouldn't be if all they did was code.
Our dev team isn't only the best at coding​
Our devs are the best, but they wouldn't be if all they did was code.
Whether we're working on your product or your internal processes, our focus is always the same: your business goals. Our devs don't just build software, they build the future of your company. That's why everything we develop exists in the larger frame of your company's growth.
Product development should always start with an MVP. We focus on the pain point we want to solve, identify the best way to do it, and we build just that.
It sounds easier than it does, which is why it's always good to have an external partner making sure you don't find yourself with superfluous features.
No matter how many devs you have on your team, there's always an extra project that needs doing, or that you keep putting off. In some cases, it's going to be a strategic project that's holding you back altogether.

Our team is used to jumping in and working across technologies.
An important part of scaling a business is getting rid of liabilities.
Whether they're within your code or linked to security protocols, there's only one way to identify them. You've got to get your hands dirty.
From building your MVP to scaling your business and everything in between.
Ideas aren't worth much; execution is everything. Launching a startup requires a lot of different skills. You may not have all of these in-house as you're starting out.
But you don't have to wait or have people do jobs they're not qualified for. We'll find out what your killer feature is and develop a solid MVP that you can take to market and help you really start the adventure.
Going from 0 to 1 and going from 1 to 10 require different skills and expertise.
Scaling up a business is a matter of leveraging the existing resources, operations, and processes to expand into new markets, launch new products or services, and increase sales.
This requires strategic positioning, development firepower, and setting up new processes.
We will help organize your team, bring in the right technological resources, and support you at every step.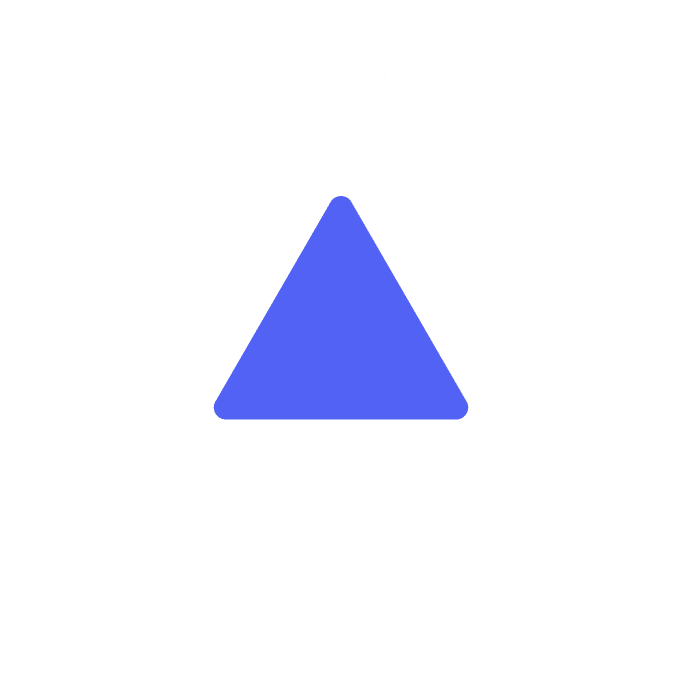 Every successful app started as an MVP (Minimum Viable Product). It allows founders to validate their ideas and get feedback from potential customers in a cost-effective and time-efficient manner.
By launching a simple version of the app that focuses on your users' main pain point, you can collect valuable data in a short amount of time and refine the product.
It also puts yourself in a comfortable position when it comes to raising money. Investors will be a lot more confident in a product that's already been tested on its core audience and shows promise.
Are you missing an integration? A bundle of features that your team can't handle right now? Or maybe you need custom internal tools? We're here to help.
Our team can join yours to work on a specific project and accelerate the development of crucial features.
You'll be assigned a Tech Lead who'll supervise the project and one or more developers who'll work their magic for you.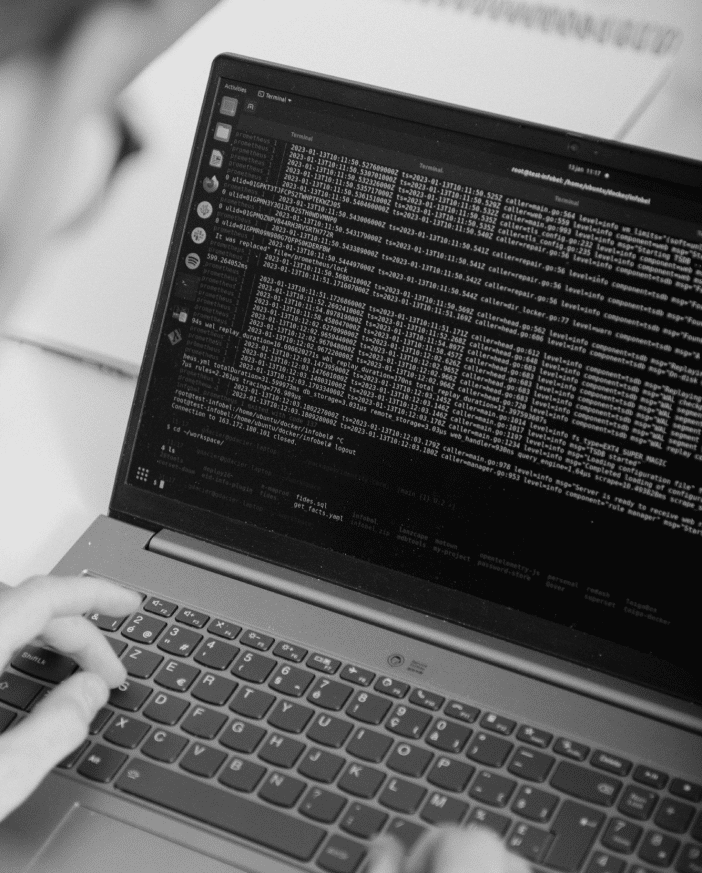 It's easy to get caught up in the development of new features. The problem is that there's always waste in your code and the longer you do nothing about it, the more technical debt will accumulate.
The risks of technical debt:
It can impair your ability to develop valuable features and thus affect your ROI

It can endanger your funding as investors will want to make sure your code is clean
External look: It's easy to overlook things when you've been working on the app for a while. Also, it can be difficult for employees to question legacy code that was initially written by a founder.

No bias: Our team won't be partial to a piece of code or to a specific technology. This allows us to provide unbiased advice that'll help optimize your app.
Expertise/Experience: All our software engineers are experts who have either worked at top-level companies like Amazon or hold PHDs. They have worked on dozens of apps and share their respective experiences with each other to cover as much ground as possible.

We know startups

so we know what to focus on and prioritize
Security is no joke. And the more your company grows, the more you stand to lose. And, to be fair, this isn't only about you, it's also about your users and their data.
The risks of a security breach:
Loss of data
Loss of business
Massive damage to your reputation
Why do a security audit with us?
External look
No bias
Expertise/Experience
Black box methods (ethical hacking) can't be done internally

Conflicts of interest can arise from people accessing sensitive data internally

We know startups
A Disaster Recovery Plan isn't only an absolutely necessary measure to ensure business continuity, it's also the ultimate peace of mind and, sometimes, a condition to enter an industry.
The risks of not having a DRP:
Easily preventable loss of data

Easily preventable loss of business

Longer time to get back in business

Massive damage to your reputation
External look

No bias

Expertise/Experience

We know startups


26lights came in to help develop and ship our Cowboy Care platform, which is our on demand service for maintenance and tyre puncture fixes. Their engineers were working directly with our team. There was no overhead and communication was fluid. We recommend working with them.


We brought 26lights in to do a full audit of our two applications and set up a new workflow that fits our internal team better. We loved their flexibility and their solution-oriented mindset. Would work with them again!
This is what happens when you bring together a team of passionate experts who put people first and strive for success. Strong partnership is the key.
You're the expert at running your business. We are experts at building startups, organizing companies, and developing amazing tech. Through years of R&D with leading researchers, we have developed proprietary methodologies grounded in Visual Thinking to forge a collaborative future with you. We believe in the power of visual representation, as one picture can convey more than a thousand words. Our aim is to empower you, ensuring that you remain in control and optimizing the time required to establish a highly efficient collaboration.
Whether you require a complete team for the implementation of a new project or just a few hours of consultation, we have the internal flexibility to adjust the composition of the team catering to your needs. You will have the freedom to determine the workload on a monthly basis. This level of flexibility does not compromise the retention of knowledge because we've built an environment meant to retain talent. Out consultants can hop on and off your team without any issue.
During our collaboration, we will become your dedicated team. Transparency is crucial to building trust, which is why we ensure you have access to all relevant information and involve you in any significant decision-making processes.
We deliver massive value to ambitious entrepreneurs who understand that surrounding themselves with the right people is the key to success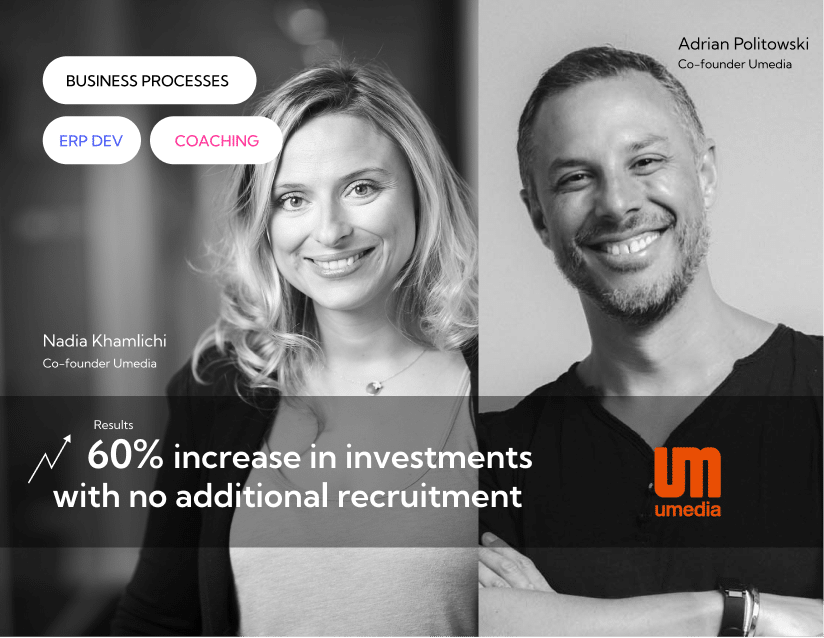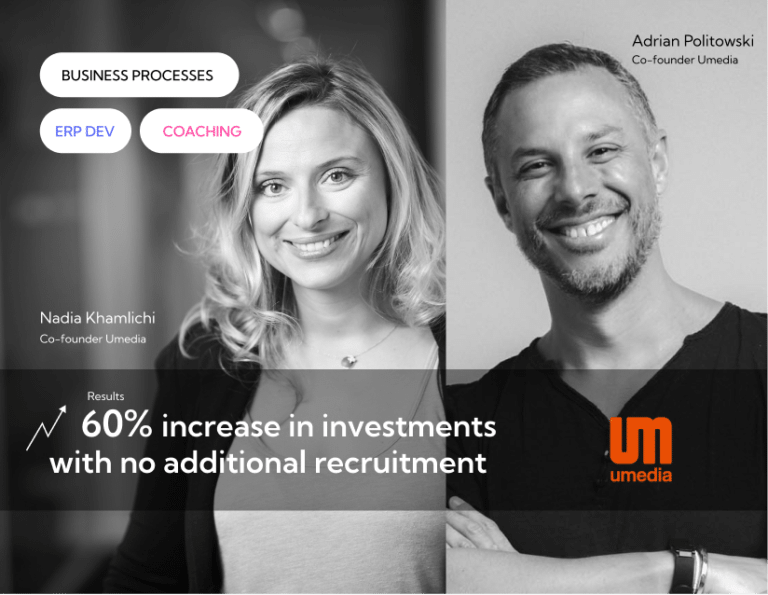 Umedia is a film production company that has invested $670M in over 500 movies. They came to us when they hit a plateau. We helped them increase their investments by 60% without increasing the size of their team. We built a model of their company and used our understanding of their business to automate a lot of recurring tasks that held their team back.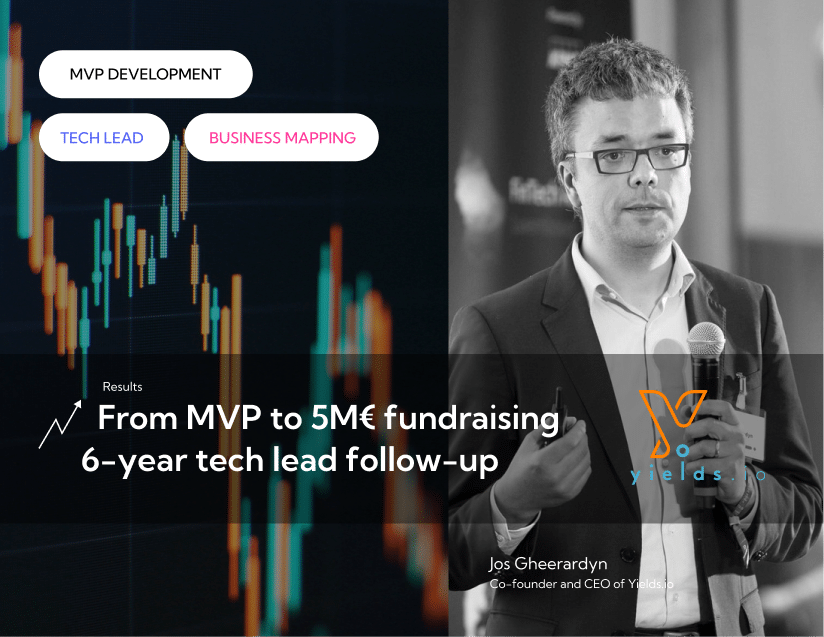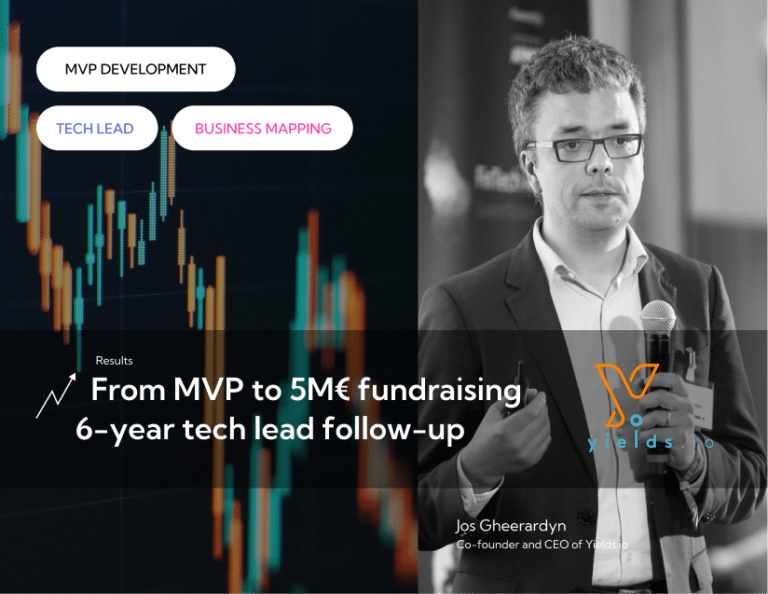 The founder came to us with his initial idea while he still had a day job. We challenged that idea and built the first version of the product. That first version helped raise 1,25 million euros from VC firms. 6 years and a few fundraising rounds later, the company has a workforce of 35 people and we're still working together on a daily basis, mainly through coaching sessions.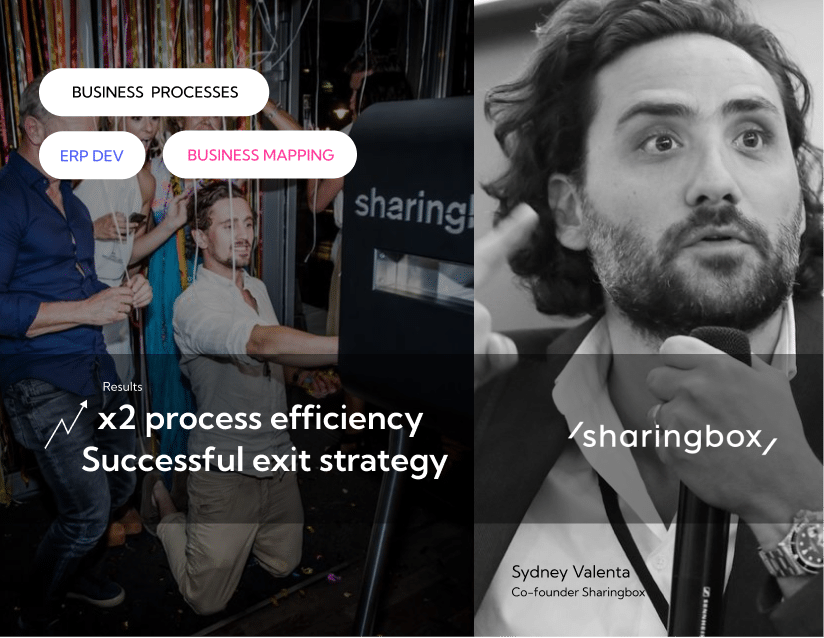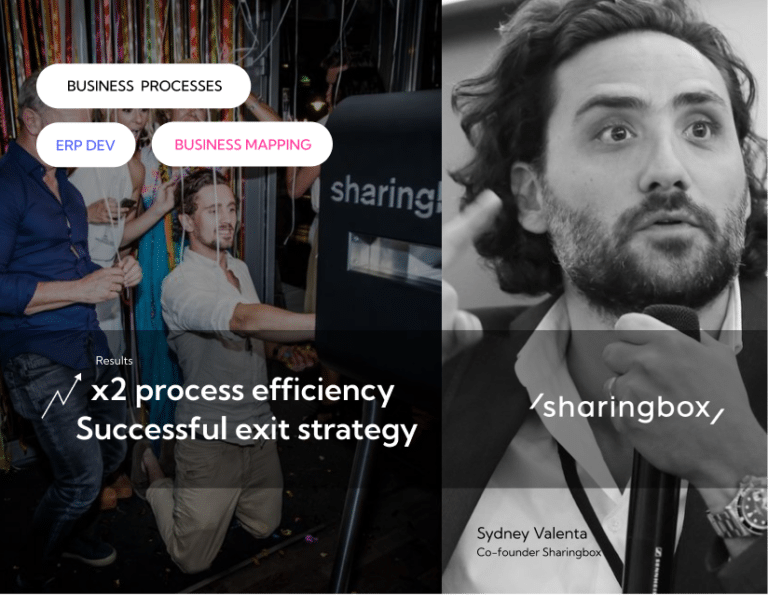 We came in to help Sharingbox simplify the sequence of actions necessary to deploy their technology in the real world. We mapped their internal processes and build the necessary tools to standardize these processes and make the company twice as efficient. This also helped with knowledge transfer when the time came for the founders to do their exit.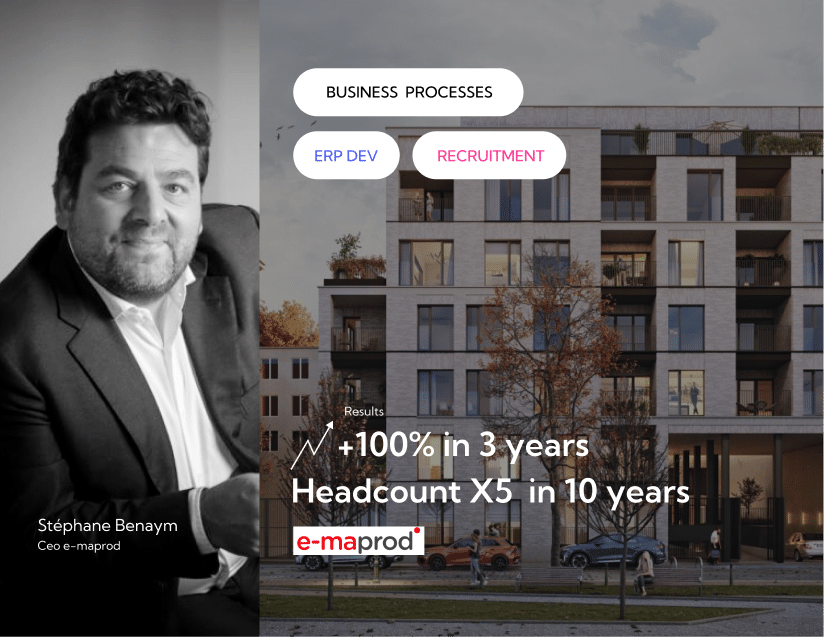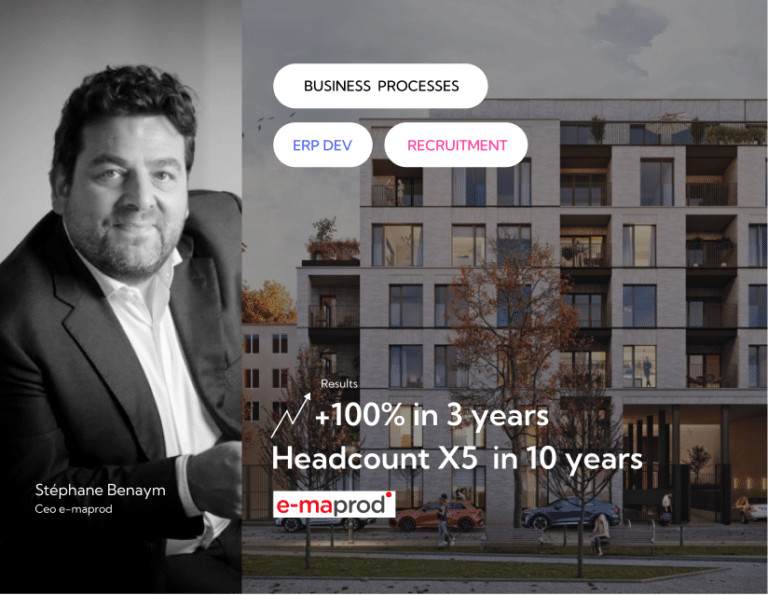 We came in to help e-maprod reorganize their team by putting all the cards on the table, helping them hire the right people, and empowering teams with a sense of ownership to make them autonomous. We also optimized their internal workflows to help them stop relying on Excel and work with a tool adapted to their needs.
Meet our experts. Their track records and expertise are just something else. They co-create as a team and with you to bring your business to its full potential.
We're in the business
of making a difference.
Let's get started!
Want to see what difference we can bring to your business?
Book a consultation today.