Smart, predictable growth
Growth Plan. Business Plan. Process mapping.
Everyone needs a reliable partner with a fresh eye and who knows what they're doing. We'll help you build and improve the company of your dreams with a plan that's unique to your business.
Smart, predictable growth
Growth Plan. Business Plan. Process mapping.
From software and app development to business coaching,
 to leadership training and more, we have you covered!
The journey of launching or running a business can be an incredible but challenging one. That's why having a growth partner is essential in making things more manageable. It can be difficult to find the right partner so we made it our mission to provide a 360° approach to cover all aspects of business growth.
In just a few workshops, we take a deep dive into your business together to build a solid long-term growth plan that matches your ambition and resources.
An airtight business plan is crucial in order to raise money and pilot your business into growth and success. Whether you need a new one or want to challenge the one you already have, we've got you!
Whether it's for sales, marketing, customer success, product building,… implementing the right processes will transform your business and allow you to really scale your operations.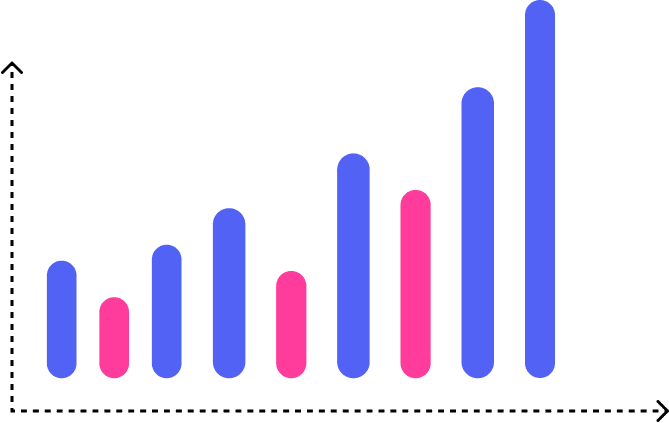 We'll help you lay out and implement an ambitious but realistic plan as well as all the relevant KPIs. We'll be with you every step of the way.
Whether you're just starting out or need to reevaluate where you are, having a clear growth plan is essential. It helps the company set clear goals, prioritize resources, and track progress towards its objectives. It also provides a roadmap for success and helps the company stay focused on its mission.
Beyond funding, a good business plan is critical to increase your chances of success and make informed decisions that support long-term growth. And we can help with that!
Without a business plan, you don't have a business.
Maybe you're just starting out, or maybe your previous plan got punched in the mouth. Either way, we'll work with you to lay out your company's goals, strategy, and operating model. We'll also build a clear view of the target market, competition, and the resources required to bring the product or service to market.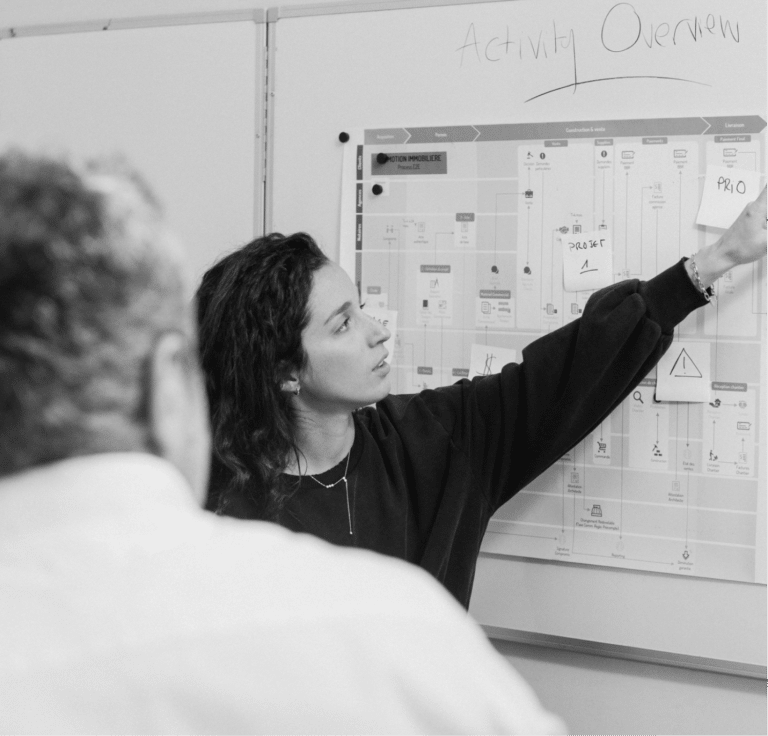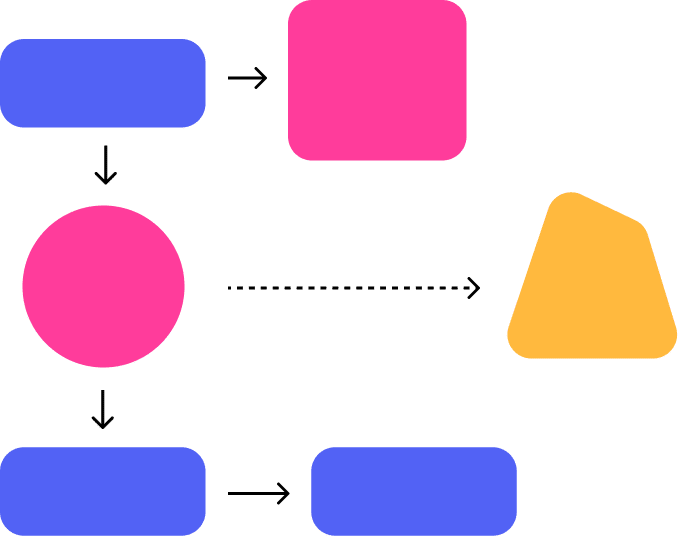 It's hard to establish new processes when you spend your time putting out fires. It's also hard to have a big-picture view of things when you don't take a few steps back. And, finally, it's important that crucial knowledge doesn't only reside in the founder's head.
Mapping efficient business processes unlocks the untapped potential of an otherwise healthy business and make the company less reliant on one person. It also provides a necessary and solid base for future projects.

Sometimes, you just need to rewire the machine for it to work better. And we've got the best engineers!
This is what happens when you bring together a team of passionate experts who put people first and strive for success. Strong partnership is the key.
You're the expert at running your business. We are experts at building startups, organizing companies, and developing amazing tech. Through years of R&D with leading researchers, we have developed proprietary methodologies grounded in Visual Thinking to forge a collaborative future with you. We believe in the power of visual representation, as one picture can convey more than a thousand words. Our aim is to empower you, ensuring that you remain in control and optimizing the time required to establish a highly efficient collaboration.
Whether you require a complete team for the implementation of a new project or just a few hours of consultation, we have the internal flexibility to adjust the composition of the team catering to your needs. You will have the freedom to determine the workload on a monthly basis. This level of flexibility does not compromise the retention of knowledge because we've built an environment meant to retain talent. Out consultants can hop on and off your team without any issue.
During our collaboration, we will become your dedicated team. Transparency is crucial to building trust, which is why we ensure you have access to all relevant information and involve you in any significant decision-making processes.
We deliver massive value to ambitious entrepreneurs who understand that surrounding themselves with the right people is the key to success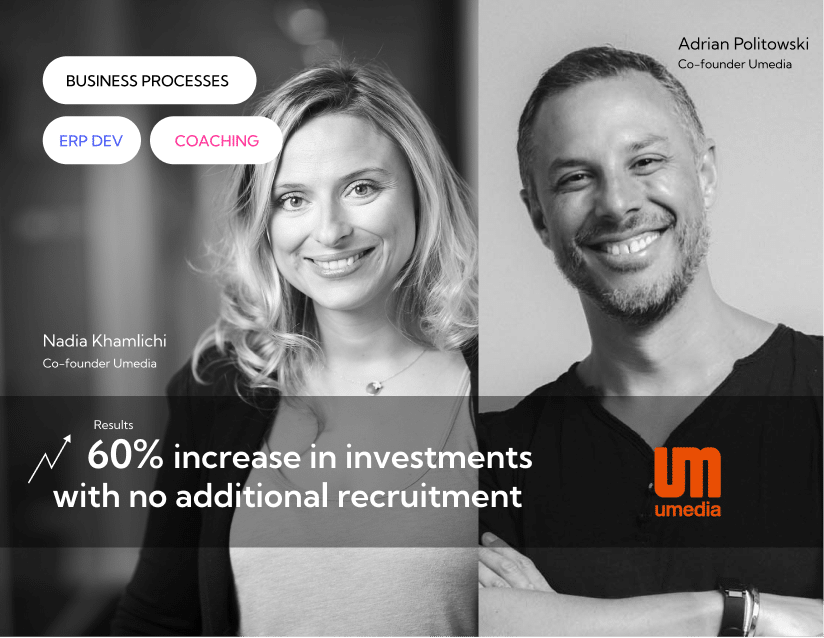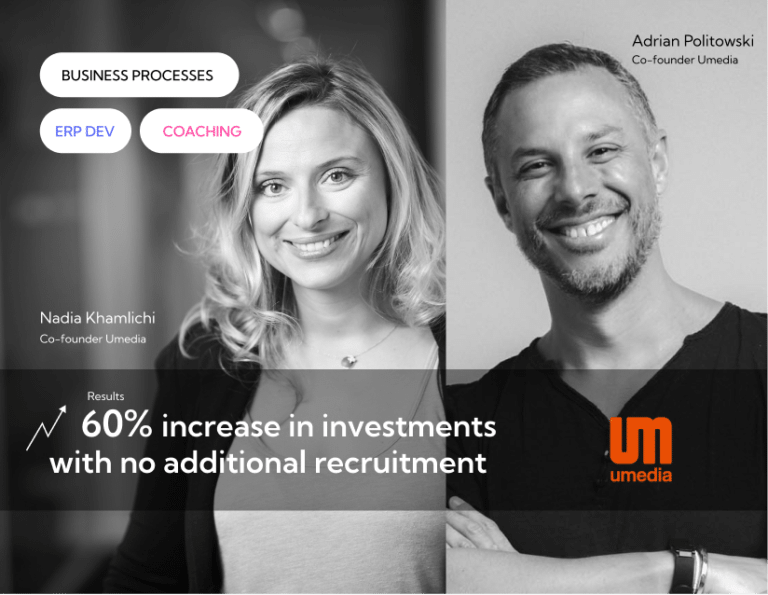 Umedia is a film production company that has invested $670M in over 500 movies. They came to us when they hit a plateau. We helped them increase their investments by 60% without increasing the size of their team. We built a model of their company and used our understanding of their business to automate a lot of recurring tasks that held their team back.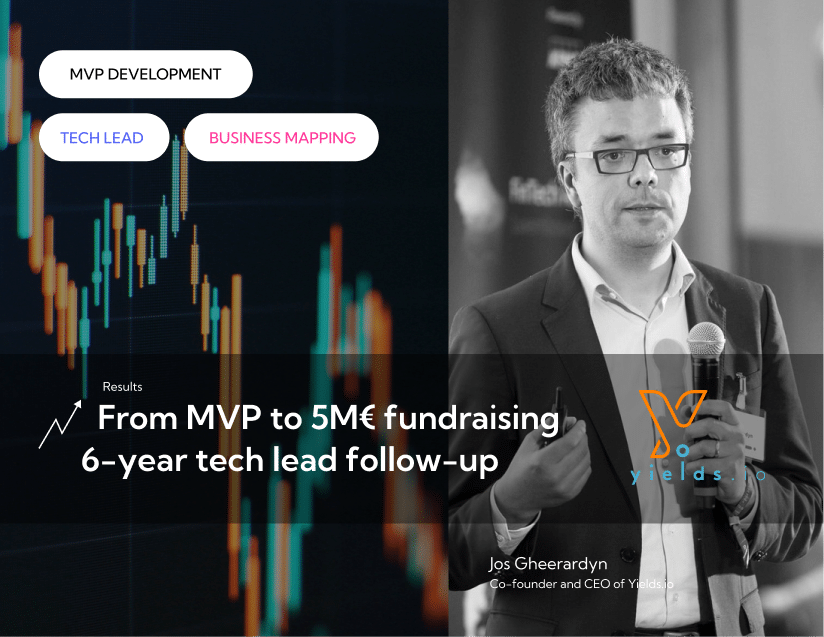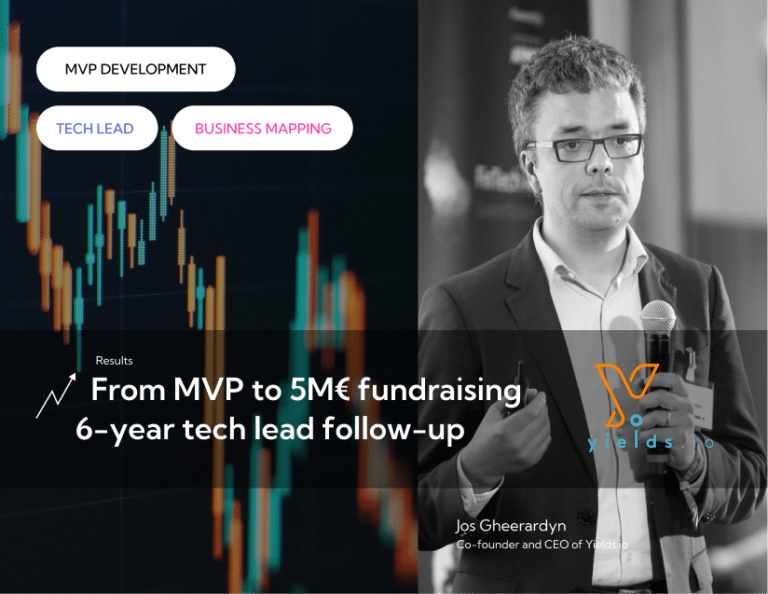 The founder came to us with his initial idea while he still had a day job. We challenged that idea and built the first version of the product. That first version helped raise 1,25 million euros from VC firms. 6 years and a few fundraising rounds later, the company has a workforce of 35 people and we're still working together on a daily basis, mainly through coaching sessions.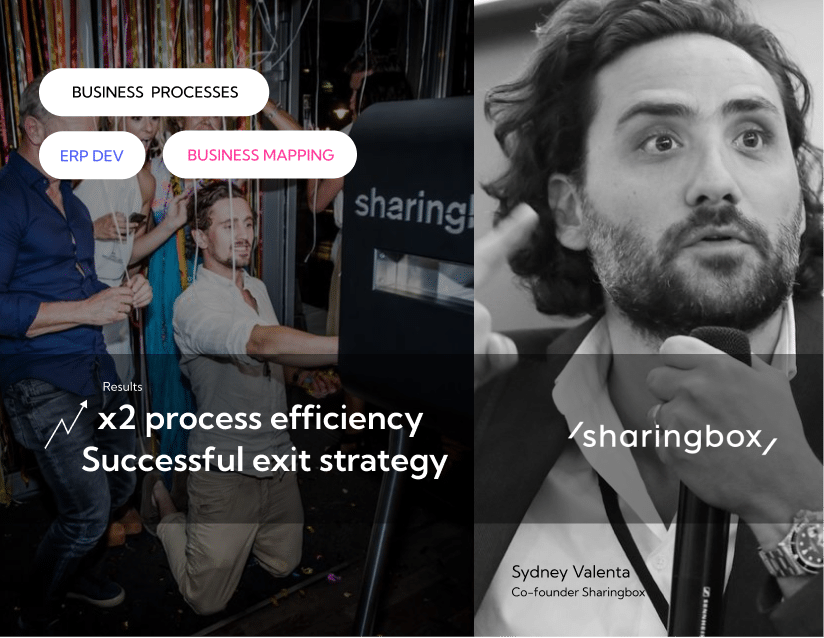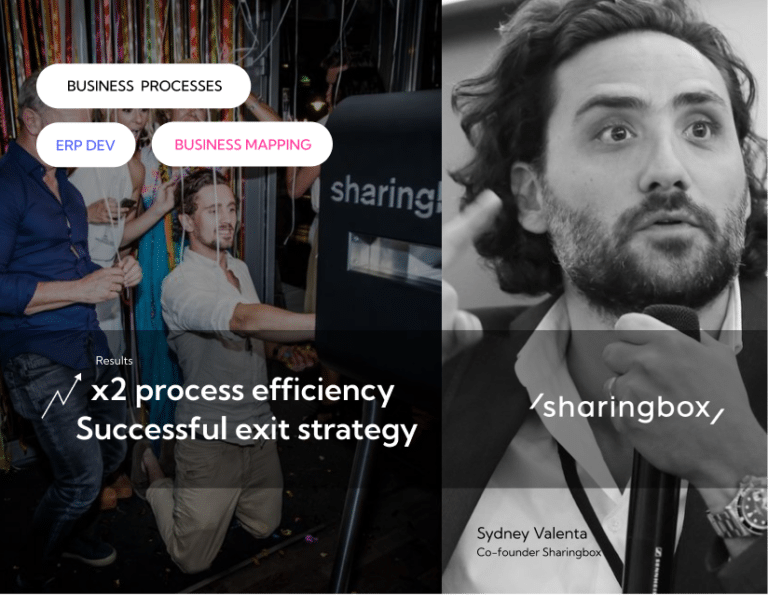 We came in to help Sharingbox simplify the sequence of actions necessary to deploy their technology in the real world. We mapped their internal processes and build the necessary tools to standardize these processes and make the company twice as efficient. This also helped with knowledge transfer when the time came for the founders to do their exit.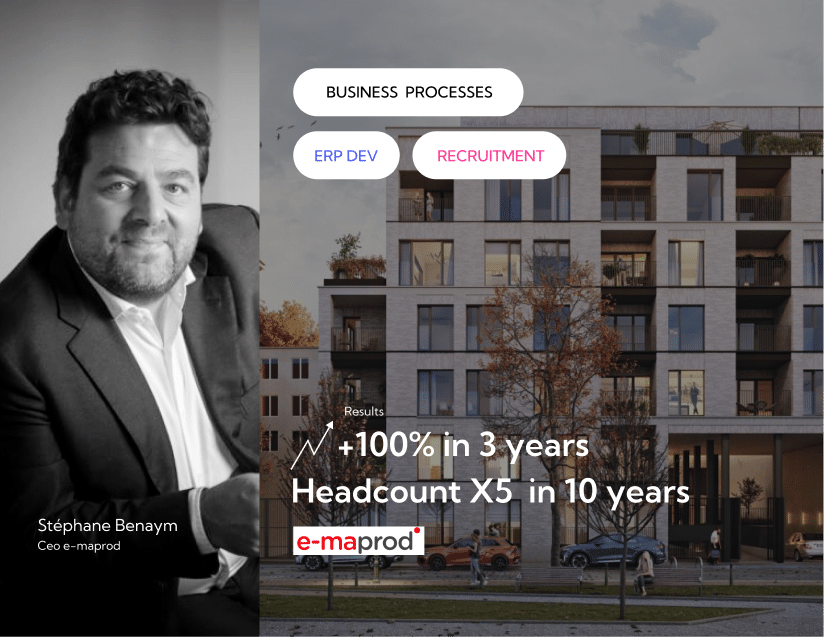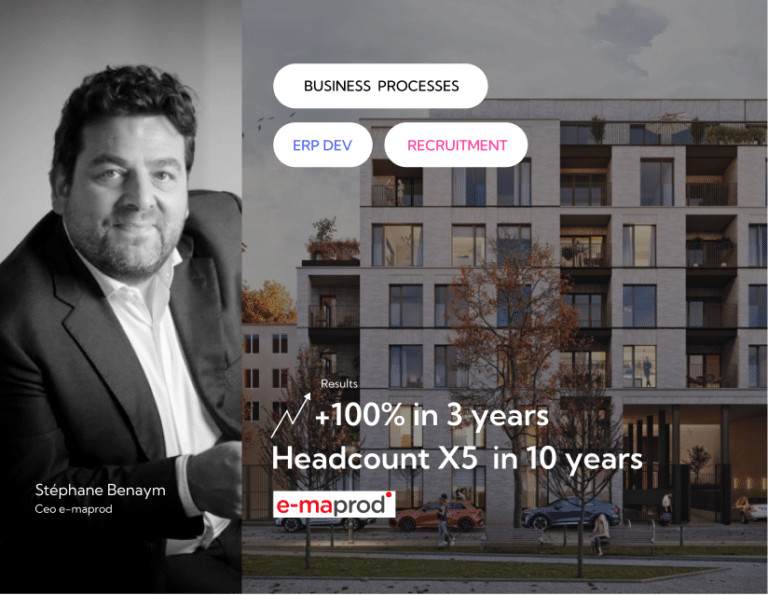 We came in to help e-maprod reorganize their team by putting all the cards on the table, helping them hire the right people, and empowering teams with a sense of ownership to make them autonomous. We also optimized their internal workflows to help them stop relying on Excel and work with a tool adapted to their needs.
Meet our experts. Their track records and expertise are just something else. They co-create as a team and with you to bring your business to its full potential.
We're in the business
of making a difference.
Let's get started!
Want to see what difference we can bring to your business?
Book a consultation today.